When Wang Jinfeng looks at her son, rendered silent and handicapped by epileptic seizures, her anguish is palpable.
The boy, Wang Haicheng, was just three days old in May 2010 when he suddenly fell unconscious. Upon awakening four days later, he began having frequent epileptic seizures.
Wang has speculated that her son's attacks were connected to the hepatitis B and BCG vaccinations he had received after his birth under China's national immunisation programme.
"He was fine during [my] pregnancy test and after [his] birth, but he wouldn't eat after the BCG jab," she recalled in an interview. "His body then turned blue and [he] fell into unconsciousness."
When Wang pursued compensation from the health authorities for vaccination-related injuries to her son, she was informed in an official notice in January 2011 that the close timing of the vaccination and the onset of the epileptic symptoms were "coincidental", resulting in her request's rejection.
She was stunned. But she was not alone.
Dozens of families in China – stung by the categorisation of ailments as "coincidental" – have been seeking compensation for harm done to their children after a series of disputes involving vaccines.
They object to the compensation system's strictness and ambiguous rules.
Vaccine maker found to have forged production data for over four years
Their ire has been fuelled by a policy that compensates the families of vaccine-related injury victims only when authorities deem the vaccine had been produced up to standard, stored properly and administered correctly and the victim was not sickened by an illness caused by a "vaccination risk".
The applicant then must file a petition and provide a medical history for the Centre for Disease Control and Prevention (CDC) or a local medical committee to decide whether the petition is acceptable.
The unfriendliness of such a system shines light on vaccine injuries in China and whether Beijing's strict compensation programme is failing the victims and their families who face years of care-related costs.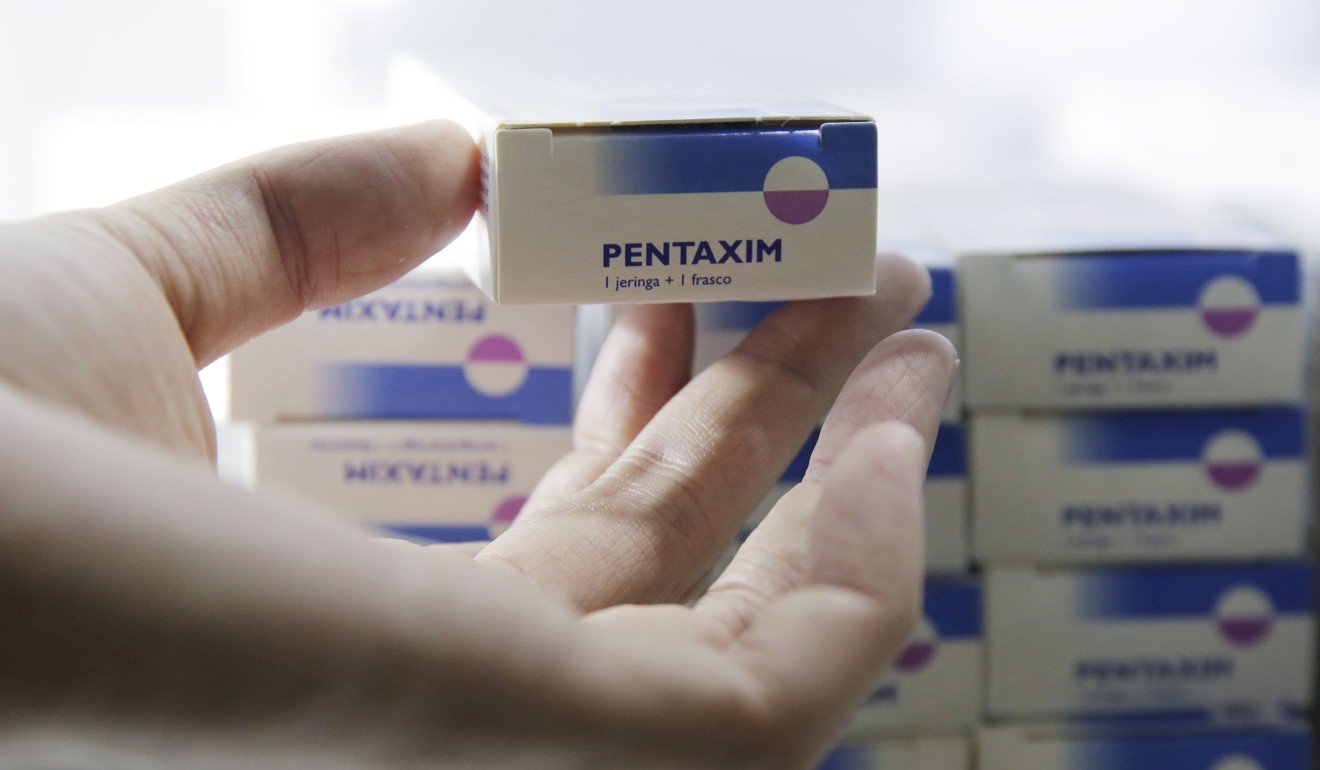 Many refuse to give up the fight.
On a scorching summer morning in July, dozens of families advocating for children like Wang Haicheng massed at the entrance of National Health Commission in Beijing and urged the government to shoulder more responsibility for vaccine injuries.
Carrying banners and chanting slogans, the protesters demanded that Beijing create legislation to allow victims and their families to be compensated or supported for the consequences of joining China's national immunisation plan.
It was the latest demonstration at the entrance to the national health authority by the exasperated families, who also have launched online appeals for help in recent years.
India bans imports from Chinese vaccine scandal firm
Wang said her family bears a huge financial burden because of years of visiting hospitals with her son in her hometown of Yinchuan, Ningxia and cities such as Beijing and Shanghai.
She has faced her money woes alone since, she said, the near insurmountable challenges of controlling the boy's epilepsy drove away her husband, leaving her to sell vegetables and sundry items near hospitals to pay for the boy's care.
She has been unable to get the boy into a school that can deal with his issues because of the prohibitive cost, she said.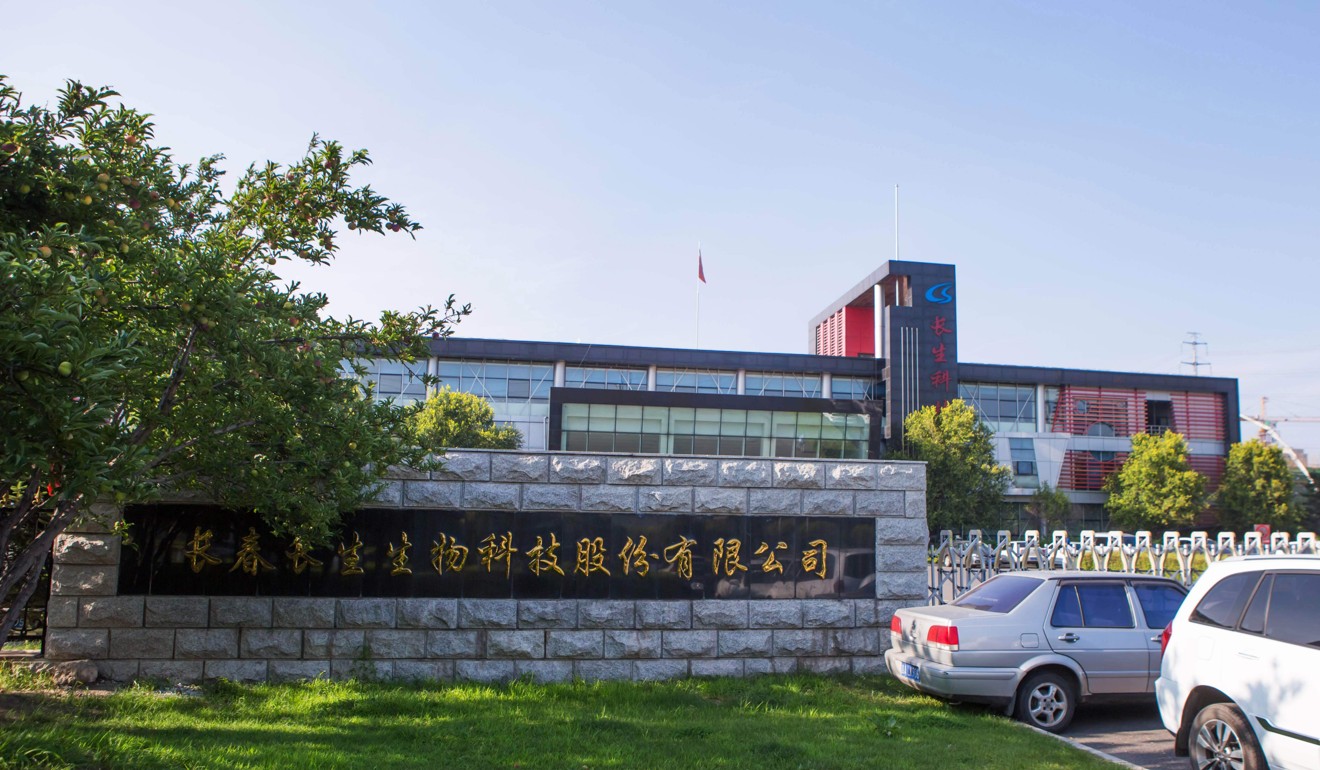 "I feel he understands what is going on," Wang said of her son. "He sometimes smiles at me and cuddles me to sleep."
Seeing damaged children at hospitals she has visited across the country over the years has strengthened her suspicions that a problem with the hepatitis vaccine caused her son's ailment, she said.
But getting help from Beijing remains frustrating. In 2005, China established its strict "no-fault" compensation system for vaccine injury victims.
While the policy, in theory, allowed parties to collect compensation for a lasting injury, loss of body function or death tied to immunisation, only a local disease control and prevention authority and medical committee could determine whether the injury was in fact vaccination-related.
How China's protectionist vaccine policy has backfired on Beijing
Although authorities consider numerous factors in evaluating a disease, "far more recipients have been found to be afflicted with a coincidental [illness] than a serious vaccine injury", according to Liu Ye, a lawyer specialising in medical lawsuits who is a former immunologist.
While minor reactions such as swelling around the injection site and fever tend to be recognised as "adverse events following immunisation", or AEFI, "damages to the brain or neurological system [tend to be regarded] as coincidental", according to Liu.
Chinese authorities have been ruling out vaccines as a cause of various individual health issues for years.
For instance, none of 17 baby deaths reported in various provinces after the infants had received a hepatitis B vaccine produced by a Shenzhen company in November and December 2013 was determined to be vaccine-related.
The CDC also said in 2014 that just 18, or 9.6 per cent, of 188 baby deaths over 13 years from 2000 to 2013 were related to the vaccine.
China promises tough penalties in vaccine scandal
In Shandong province, just three, or 5.8 per cent, of 52 baby deaths that followed vaccinations from 2011 to 2016 were determined to be AEFI, while 43 were deemed coincidental; nine were labelled inconclusive.
"I think a serious medical event following an immunisation should be considered as related to the vaccination unless it is proved the person is suffering from a disease," Liu said. "You mustn't deduce backwards that the recipient must be in the incubation period of a serious disease."
Since the doctors who are assigned to review whether an AEFI is a vaccine injury "are from the medical system", they might reach a conclusion that is "contrary to what an independent doctor will give from logic and common sense", he said.
Tao Lina, an immunisation expert with Shanghai CDC, said reviewing experts presume the claimed injury is not vaccine-related unless a causal relationship can be established.
No gold standard exists against which evaluations of vaccine injuries can be compared, he said, adding that the findings also are influenced by the reviewers' experience.
"People have been underestimating the safety of vaccines," Tao said. "A conclusion that does not rule out the role of vaccine in damages following immunisation is dangerous and irresponsible."
Adverse publicity around vaccines, however, "creates the wrong perception that a vaccine is not safe and might lead the public not to vaccinate, damaging public health as a result," he said.
Fake data – the disease afflicting China's vaccine system
Jia Xiaolong, an associate professor with Lanzhou Polytechnic University's law school, wants the government to set up a more lenient financial help system for parents of vaccine injury victims.
The move would be justified on humanitarian grounds and would boost public confidence in China's immunisation programme, the professor said.
Although other countries also require families of vaccine injury victims to prove that a causal relationship existed between a vaccination and an ailment to receive compensation, their rules usually are less strict than China's.
In the US, a no-fault national vaccine injury compensation programme established in 1988 allows any individual to file a petition if a vaccine listed on an official table is believed to have caused an affliction.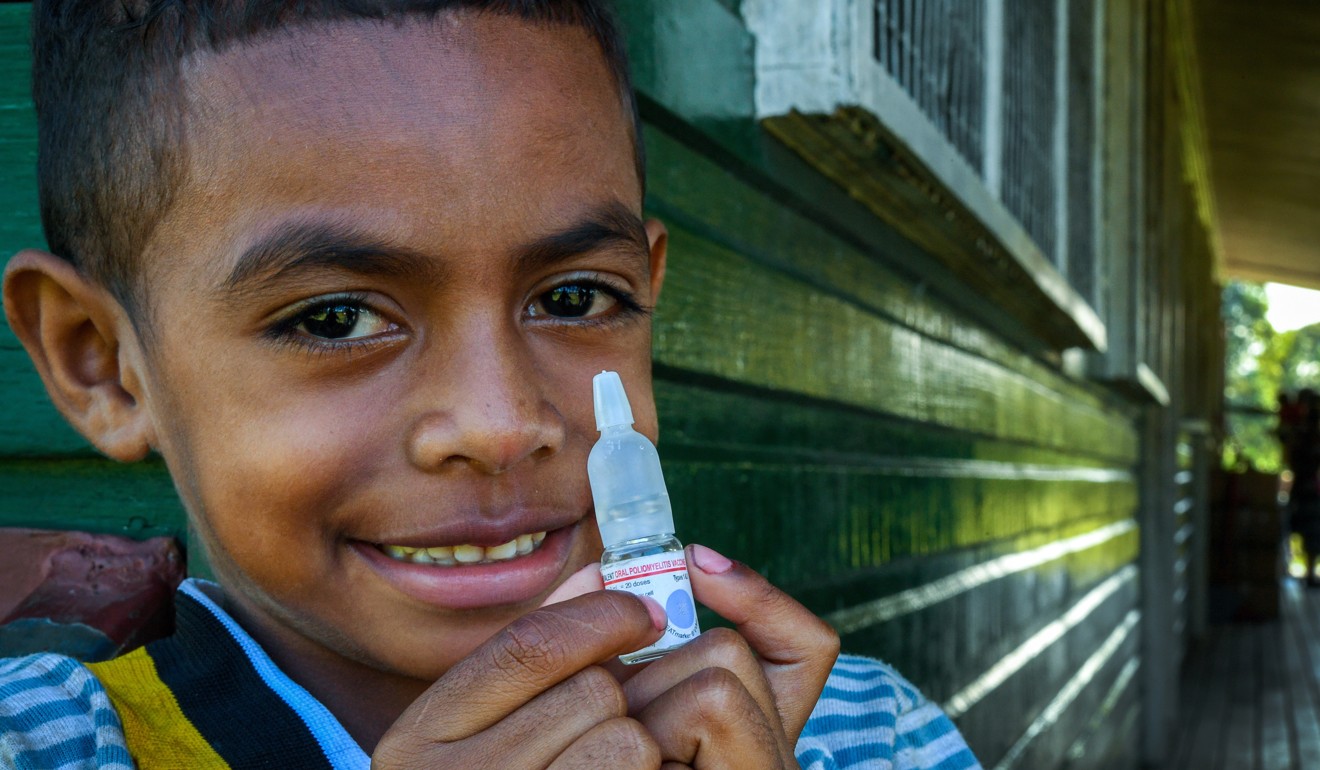 If symptoms appear within a specific period and match a given description, it is presumed the vaccine caused the injury or condition.
Since the programme's launch, it has paid claimants US$3.9 billion, compensating 68 per cent of 5,492 petitioners from 2006 to 2016. Around 80 per cent of its awards have come from settlements negotiated by the parties.
In Britain, those who have suffered more than 60 per cent impairment after a vaccine can apply for lump-sum support. Britain awarded 73 million pounds (US$94.5 million) to 931, or 15.5 per cent of claimants, out of some 6,000 claims from 1979 to 2014.
In Japan, a preventative vaccination law, amended in 1976, provides no-fault compensation in cases where a vaccination resulted in an injury or death.
Policies needed to ensure orderly vaccinations
An award can include coverage of medical and funeral expenses, a disability pension, an annuity for people caring for a disabled individual and a death benefit. No statistics were available for the Japanese law.
China has released no vaccine-related national compensation figures. However, compensation levels differ between areas, given contrasting local economic standards.
For instance, affluent cities such as Beijing and Shanghai have compensation levels that are hundreds of thousands of yuan higher than those in less developed areas such as Guangxi.
A paper published in the Chinese Journal of Vaccines and Immunisation by a researcher from Henan Centre for Disease Control and Prevention last year said the province paid out 14.75 million yuan from 2011 through 2016 to 276 vaccine recipients — about 18 per cent of the group —, averaging 53,400 yuan each. During the period, 38,261 AEFI were reported and 1,537 recognised as genuine by Henan CDC.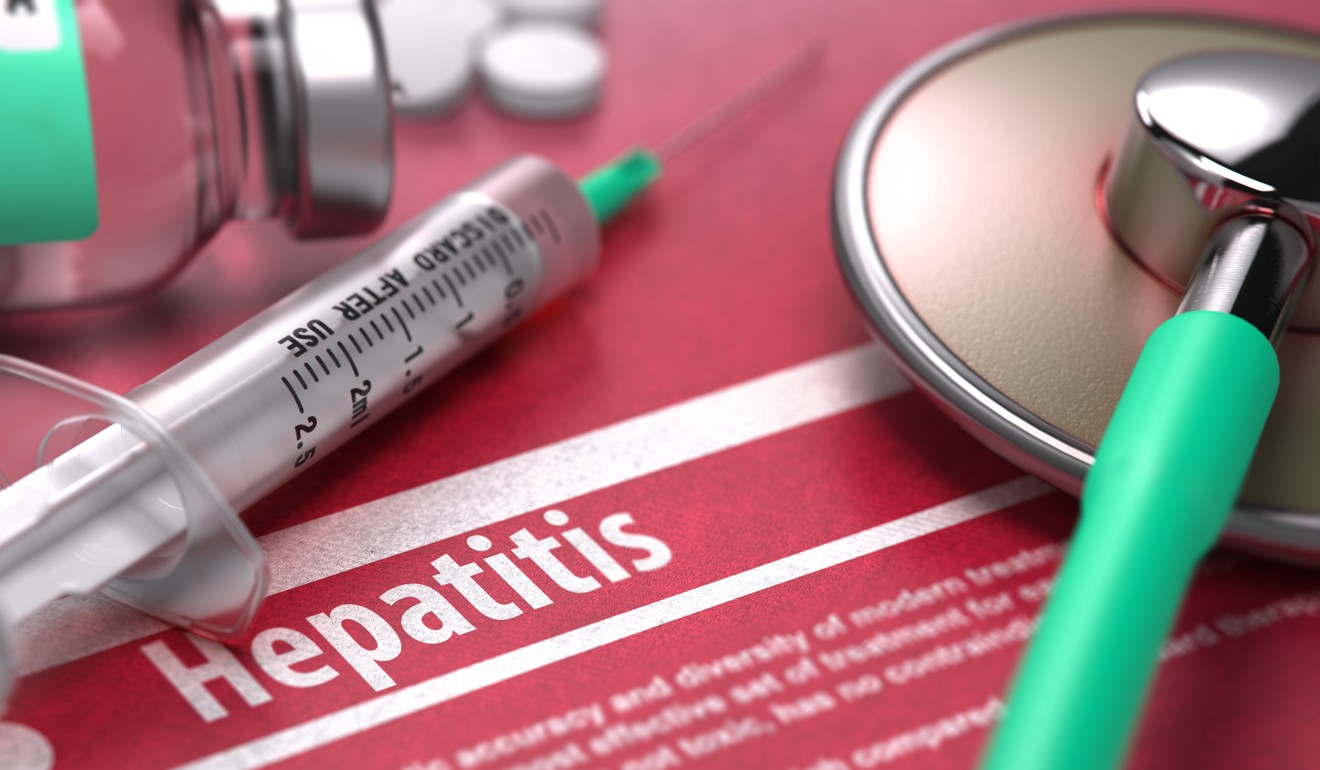 The highest compensation amount was paid to recipients of the oral polio vaccine, averaging 202,000 yuan.
In far more developed Guangdong province, vaccine recipients were awarded 74,500 yuan in 2012 and 2013.
"The compensation level is too low to be of any real use for us," said Yu Tongan, whose son was diagnosed with acute disseminated encephalomyelitis after being inoculated with meningitis vaccine in school in 2005.
Before he was vaccinated, the boy won a Jiangmen city essay competition at age 12. Today, he is unable to write his own name at 25. He neither attends school nor works, and lives off the financial support his father provides.
Health care booking agents cash in on China's vaccine scandal
Guangdong CDC concluded his son's illness was "coincidental" and unrelated to the vaccine. Yu fought the case in court and was awarded 120,000 yuan on "the principle of being fair". Neither party was declared responsible for the injury.
The compensation barely covered the 450,000 yuan that Yu, 53, spent on the boy's medical treatment.
He wants legislation created to ensure that children with vaccine-related injuries will receive proper care for the rest of their lives.
"I can take care of my child for all my life, but what will happen to him after I die?" Yu said.